Nominations are open for the inaugural Cyber Outstanding Security Performance Awards (Cyber OSPAs OSPAs) until 9th August 2021.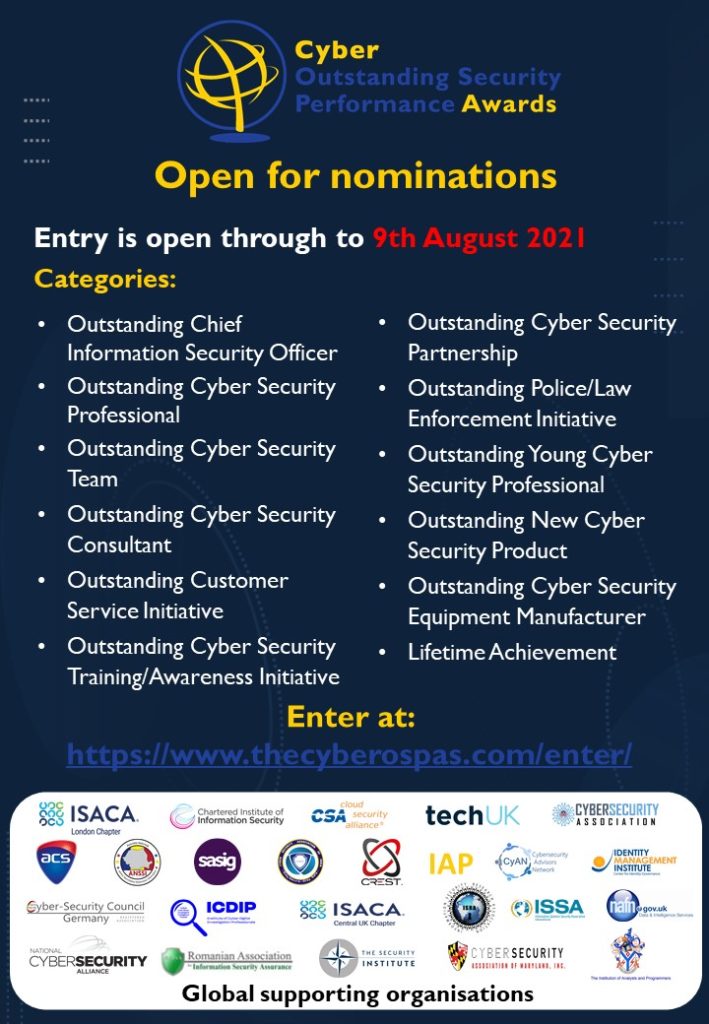 Entry is FREE and open to companies, teams and individuals across the cyber security sector in all countries.
The Cyber OSPAs are based on the World Excellence Awards' OSPAs for physical security, and are seen by many as one of the most prestigious accolades a security company or professional can be awarded.
The Cyber OSPAs are totally independent and have a strict ethics policy for entering, judging and sponsoring.
Judging is undertaken by an independent panel who have been nominated by many of the leading security associations around the world. Award winners will be selected from finalists, and winners of the Cyber OSPAs will be revealed in December 2021.
Don't delay in submitting your nominations as the closing date of Monday 9th August 2021 is approaching.