Hillary Baron – Cloud Security Alliance
Kim Chandler McDonald – Cybersecurity Advisors Network
Toma Cîmpeanu – ANSSI
Tasha Cornish – Cybersecurity Association of Maryland
Amanda Finch – Chartered Institute of Information Security
Mark Hahn – ISSA
Mike Hughes – ISACA Central UK Chapter
Roy Isbell – WCIT Security Panel
Rowland Johnson – CREST
Ioan-Cosmin Mihai, PhD – RAISA
Dan Patefield – techUK
Emma Philpott MBE – IASME Consortium
Alastair Revell – Institution of Analysts and Programmers
Sarb Sembhi – ISACA London Chapter
Colonel Inderjeet Singh – CSAI
Martin Smith MBE FSyI – SASIG
Jo Stewart-Rattray – Australian Computer Society
Lisa Ventura – Cyber Security Unity
James Willison – IoT Security Foundation
---
Hillary Baron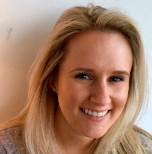 Hillary Baron is a research analyst and program manager for the Cloud Security Alliance. As a part of her role, she manages the blockchain/DLT, quantum-safe security, internet of things (IoT), and application containers/microservices working groups. She also runs the ad-hoc survey research program and the CSA's award-winning webinar series, CSACloudBytes. Hillary received her Bachelor's of Science at University Wisconsin – La Crosse, Master's of Science at University Wisconsin – Stout and CCSK v4 certificate.
Kim Chandler McDonald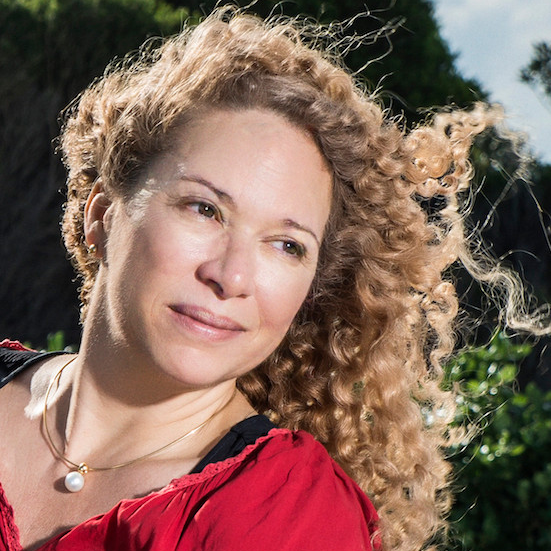 Kim Chandler McDonald is the Co-Founder and CEO of FlatWorld Integration Pty Ltd. a Frontier/Deep-Tech firm leading the way with Fl@World, the industrial-grade, cyber-secure, interoperable-data sharing, management and governance platform for the digital economy.
Board member on the Paris-based Cybersecurity Advisors Network, Griffith University Enterprise board and the Australia/New Zealand Women in AI board, Kim is a globally respected thought leader on disruptive approaches, transformational trends and innovative business strategies – particularly those involving innovation and enduser empowerment in the global DACE (Digital, Attention and Collaboration Economies).
The award-winning author of 'Innovation: How Innovators Think, Act and Change Our World', 'Flat World Navigation: Collaboration and Networking in the Global Digital Economy'; and co-author of 'Entrepreneurial Renaissance: Cities Striving Towards an Era of Renaissance and Revival', Kim's latest book 'Postcards From Tomorrow' is raising money for Sydney's only daytime drop-in centre for female victims of domestic abuse and coercive control.
Toma Cîmpeanu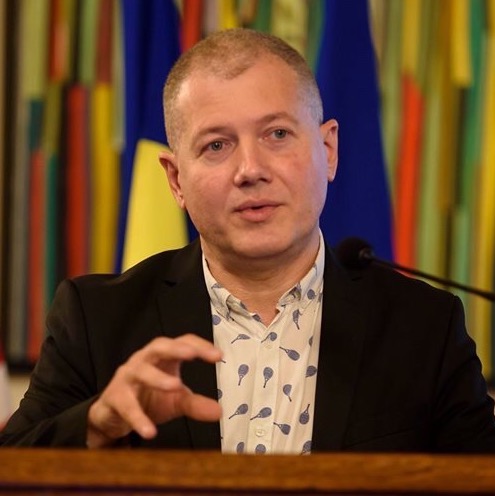 Toma Cîmpeanu, has more than 20 years' experience in the ICT field, holding top positions in both public and private companies and contributing to several nationwide projects such as e-licitatie.ro, ghiseul.ro, Romanian National Point of Single Contact (PCUe), Ro-Net and other. Since 2015, he is the CEO of the National Association for Information Systems Security (ANSSI).
Tasha Cornish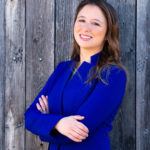 Tasha Cornish is the Executive Director of the Cybersecurity Association of Maryland, a 600+ member organization committed to advancing the cybersecurity industry through advocacy and collaboration. As the Executive Director, she leads CAMI's implementation of educational programming, community resource development, and cyber career networking opportunities. Tasha has a Masters of Science in Public Health from the Johns Hopkins Bloomberg School of Public Health, and nearly a decade of non-profit leadership experience.
Amanda Finch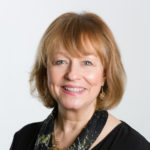 Amanda Finch is the CEO of the Chartered Institute of Information Security (CIISec) and has specialised in Information Security management since 1991. She has always been an active contributor to the industry and for many years she has been dedicated to gaining recognition for the discipline to be recognised as a profession.
Over her career she has been engaged in all aspects of Information Security Management and takes a pragmatic approach to the application of security controls to meet business objectives. Through her work she has developed an extensive understanding of the commercial sector and its particular security needs. In her current role she works with Industry, Government and Academia, assisting all sectors in raising levels of competency and education.
Amanda has a Masters degree in Information Security, Full Membership CIISec and is a Fellow of the BCS. In 2007 she was awarded European Chief Information Security Officer of the year by Secure Computing magazine and frequently listed as one of the most influential women within the industry.
Mark Hahn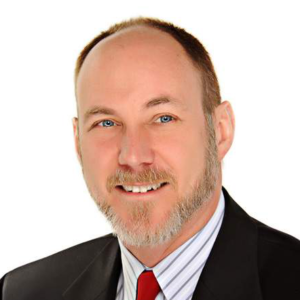 Mark Hahn is Director for Cloud, SRE and DevOps Frameworks at HTC Global Services. In this role he is responsible for all things related to software velocity and security for all development teams throughout HTC's consulting practice. He shows clients how to build security into software using agile methods and cloud native distributed systems world built for DevOps and rapid change. He has 25+ years of experience as a Principal Architect building large-scale systems, including Wall Street trading systems, multinational retail payments systems and supply chain systems. Mark is an exceptional technologist with experience directing products and projects from inception through completion
Mark practices and coaches techniques that improve system security and reduce delivery timelines using lean software development and continuous improvement practices. Mark is a rare high-level professional who maintains excellent hands-on technical proficiency. Mark holds two patents including US 8977783 – High-speed secure content transfer to SD-card from kiosk. Mark speaks at many conferences on software security, agile methods and cloud native technologies.
Mike Hughes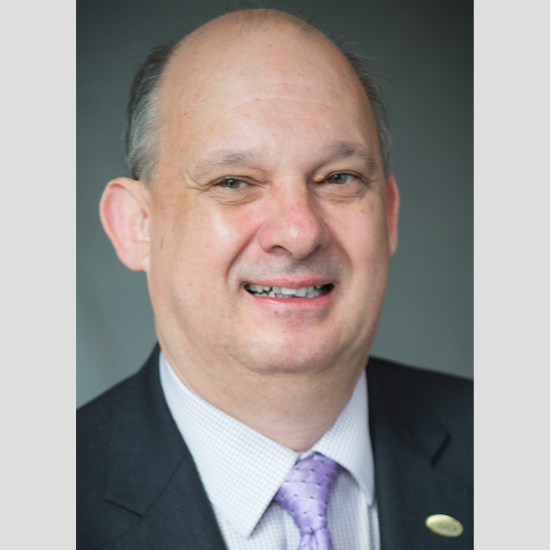 Mike is a director of Prism RA and has a wide range of experience of technology and cyber: governance, risk, compliance and security, gained through roles both within mainstream IT and for over 30 years in consultancy, including 20 years with KPMG and for the last 12 years, with Prism RA. During his time with KPMG, Mike held a number of senior roles including leading the Midlands Information Security team. With Prism RA, Mike helps organisations to effectively understand their technology and cyber risks and help them to make their business resilient from the ever increasing cyber threat.

In addition, Mike plays a leadership role with ISACA, both at the Local and International levels. He has served on the Board of the local Central UK Chapter since its formation in 1993 and his international roles include: a term as an ISACA International Board Director; and a member of the Finance Committee, Membership Board and GDPR Working Group. Currently he is a member of the Information & Technology Risk Advisory Group. Mike has also been involved in the development of a number of ISACA's publications and lectures on ISACA exam preparation courses for CISM, CRISC, CGEIT and CISA. Mike has recently led ISACA's involvement in the creation of the UK Cyber Security Council on behalf of DCMS, the UK government department for Digital, Culture, Media and Sport and the National Cyber Security Centre.

Mike is also a Non-Executive Director of CyberQ Group, an innovative and award winning cyber security services provider and a member of the Institute of Directors.
Roy Isbell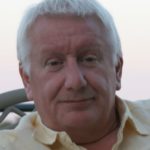 Roy Isbell is a member of the Worshipful Company of Information Technologists Security Panel, CEO of IAS Ltd., Publisher & Editor in Chief for Digital Forensics Magazine (DFM), and a part time lecturer and research at the Cyber Security Centre of the University of Warwick. Roy is an experienced secure communications engineer and cyber security specialist with over 35 years of experience.
Following a career in Defence & Intelligence working on secure communications and data systems including space systems he established an information security company where he designed and implemented secure information systems for both Government and Industry. As chair of the WCIT Cyber Security Panel he was instrumental is getting 16 of the leading UK Cyber Security Organisations to respond to the UK Government in establishing the UK Cyber Security Council. He jointly established one of the first University Cyber Security Centres that now resides at Warwick University, where his focus is on ensuring that the engineering aspects of cyber are fully understood and integrated into cyber thinking, along with ensuring that practitioner experience works alongside academia when teaching, researching, and developing cyber solutions, such that they have academic rigour alongside real world impact.
As Editor in Chief of DFM, Roy has developed a magazine dedicated to digital investigations providing a bridge between academic research and the practical application of digital forensic investigation tools and techniques. Roy was co-author on the Cyber Security Codes of Practice for Ports and Ports Systems, and Cyber Security for Maritime Platforms. Recent research activities include investigating the security and safety aspects of connected and autonomous vehicles (CAV), cyber physical systems (CPS) and Industrial Internet of Things (IIoT), an Insider Threat capability using behavioural and linguistic markers and the development of a Cyber Security Maturity Model for the Digital Supply Chain.
He is an advisor to the UK Forensic Science Regulator and was previously an advisor to the UK MoD research organisation, Dstl for their Cyber & Influence Research Program. Roy is a Principal Member of the Register of Security Engineers and Specialists (RSES) looking after the National Critical Infrastructure. Roy has given keynote speeches at European and International level on various aspects of Cyber Security.
Rowland Johnson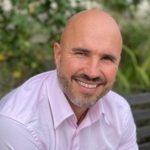 As president of CREST, Rowland is focused on driving initiatives to deliver increased engagement across the 250+ CREST members and all CREST qualified individuals globally. He is responsible for working internationally with governments, regulators and other key industry stakeholders to build stronger technical cyber security ecosystems.
A former member of the CREST GB Executive, serving between 2014 and 2020, he has been a dedicated supporter of the organisation for many years and instrumental in CREST's international growth, playing an integral role in the creation of CREST chapters in Singapore, USA and Hong Kong.
Rowland was a founding director of cyber security company Nettitude and oversaw its acquisition by Lloyd's Register in 2018. Following the acquisition, he worked with the leadership team as a strategic advisor focussing on global growth.
Rowland has worked closely with international governments and regulators to bring about increased levels of capability in the Penetration Testing, Threat Intelligence, Incident Response and Security Operations Centre markets. He is able to talk about these from a government and strategy perspective as well as sharing real-world examples from the field. Rowland presents at many international events and is a passionate infosec leader who is actively trying to professionalise the cyber security industry.
Ioan-Cosmin Mihai, PhD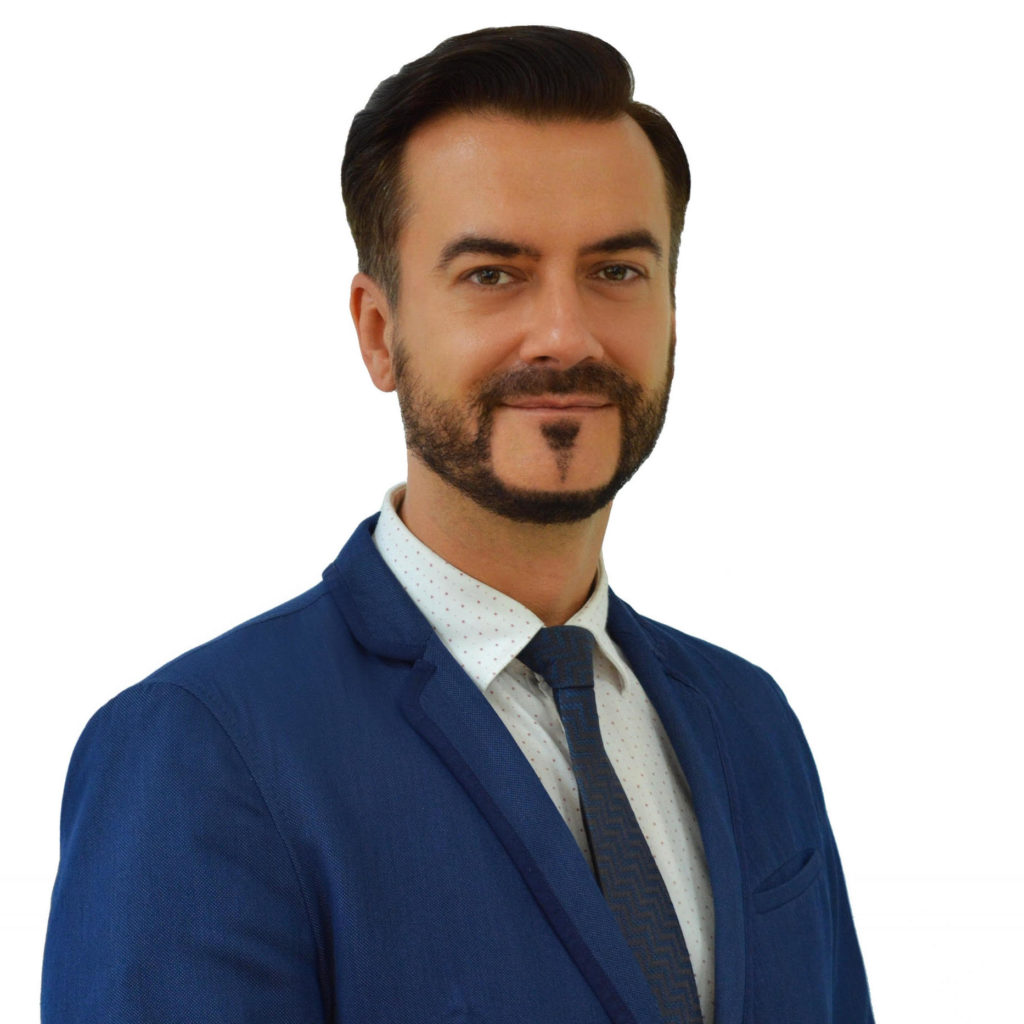 Cosmin is a researcher, professor, trainer, and conference speaker, with an experience of more than 16 years in cybercrime and cybersecurity. He is a cybercrime training officer at the European Union Agency for Law Enforcement Training (CEPOL), associate professor at "Al. I. Cuza" Police Academy, visiting professor at the University Politehnica of Bucharest and "Carol I" National Defence University, Romania, honorary professor at CT University, India, and vice president of the Romanian Association for Information Security Assurance (RAISA).
Dan Patefield

Dan leads the techUK Cyber Security programme, having originally joined techUK in August 2017 as a Programme Manager working across the Cyber and Defence programmes. He is responsible for managing techUK's work across the cyber security eco-system, bringing industry together with key stakeholders across the public and private sectors. Dan also provides the industry secretariat for the Cyber Growth Partnership, the industry and Government conduit for supporting growth across the sector. A key focus of his work is to strengthen the public-private partnership across cyber security to support further development of UK cyber security policy.
Before joining techUK he worked as Forum Lead for the Westminster eForum. In this role he had a focus on the technology and telecoms space, on issues ranging from Broadband and Mobile Infrastructure, the Internet of Things, Cyber Security, Data and diversity in tech. Dan has a BA in History from the University of Liverpool.
Emma Philpott MBE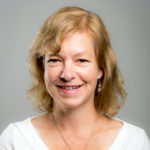 Emma is CEO of the IASME Consortium Ltd, an organisation that delivers accessible cyber security certification for smaller organisations and supply chains. Emma is also Founder and Manager of the UK Cyber Security Forum, a not-for-profit organisation leading an initiative to train unemployed neuro-diverse adults in cyber security and supporting them to find employment. In 2019 Emma was awarded an MBE for services to cyber security.
Alastair Revell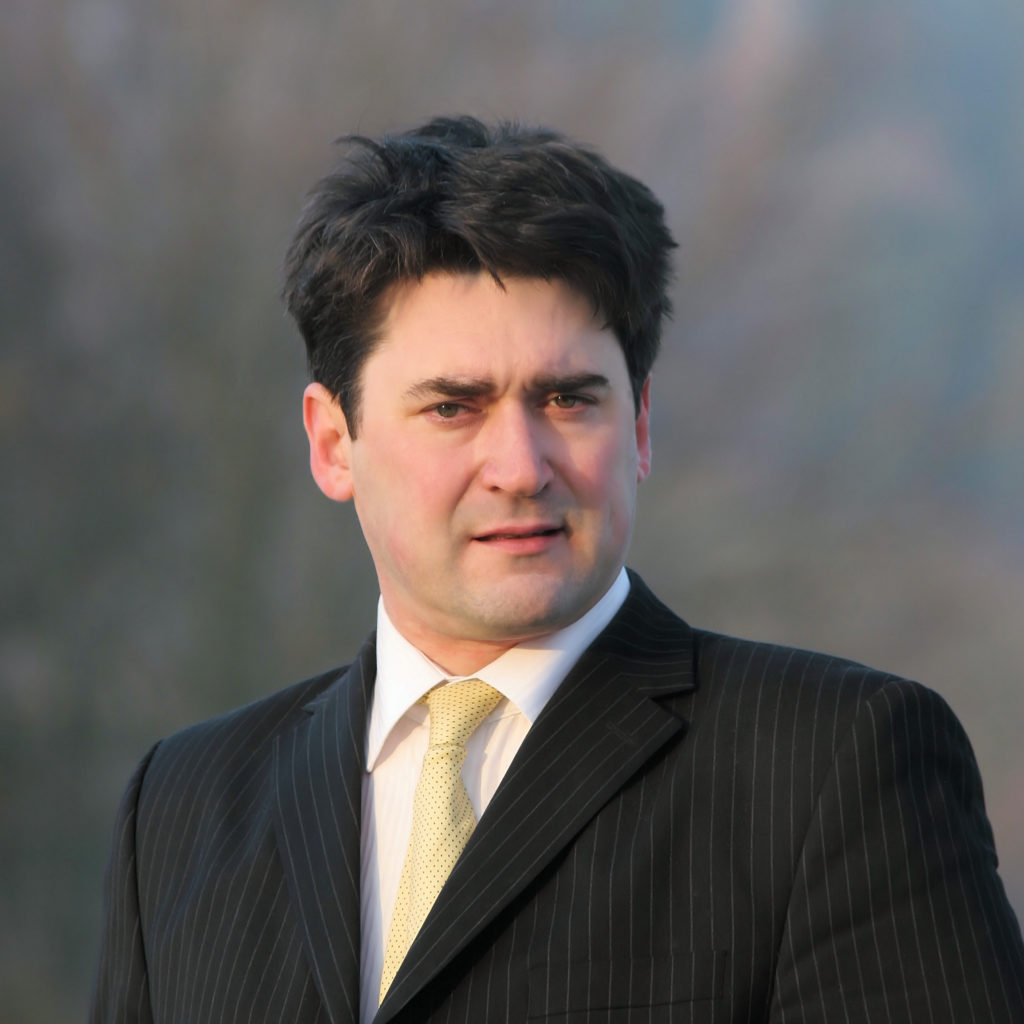 Alastair Revell has been the Director General of the Institution of Analysts and Programmers since 2011, which is a founding member of the Cyber Security Alliance. The alliance won the bid to form the UK Cyber Security Council, which has recently launched. Alastair has been involved in this work from the Council's inception in 2016. The Institution concentrates on Improving Software for Society, which increasingly means ensuring that software is secure by design.
Alastair Revell is a trustee of the UK Engineering Council and BCS The Chartered Institute for IT, where he is a Vice-President. He is also Chairman of the Trustworthy Software Foundation and Revell Research Systems, the management and technology consulting practice that he established in 1985. He is a Chartered Engineer (CEng), Chartered IT Professional (CITP) and European Engineer (Eur Ing) as well as an IAP Fellow, a Chartered Fellow of BCS and a Fellow of the RSA.
He is passionate about promoting professionalism and high standards of ethics within IT, computing, digital and cyber security disciplines.
Sarb Sembhi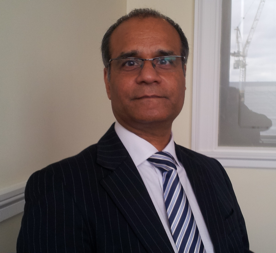 Sarb is the Global CISO at AirEye & the CTO at Virtually Informed, and was the CISO at the Noord Group. He has previous worked as a consultant covering most issues in risk and security. Sarb's contributions to the industry include the London Chamber of Commerce and Industry Defence and Security Committee and its Cybersecurity working group.
Other contributions include: Past President of the ISACA London Chapter, Chair of ISACA International GRA Region 3 Sub-Committee, Chair of ISACA International GRA Committee, ISSA UK Advisory Group member, InfoSecurity Magazine Editorial Group member. Sarb has also served on several Security Standards Groups, and continues to write for several publications and speak at risk and security events around the world.
Colonel Inderjeet Singh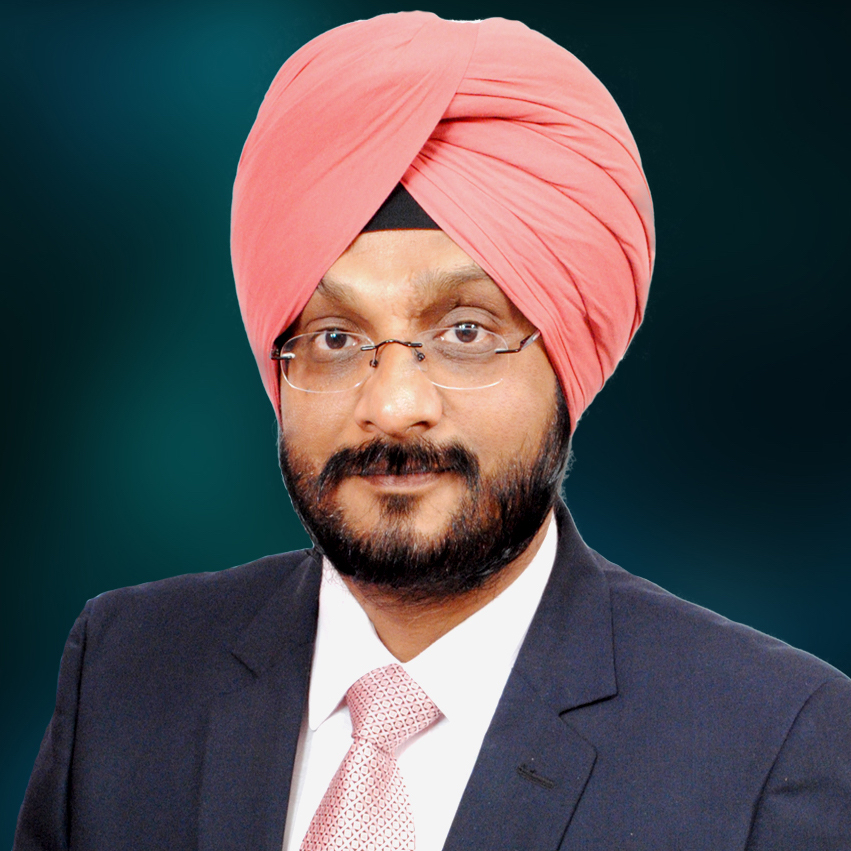 Colonel Inderjeet Singh has served in the Indian Defence Forces, is Alumnus of IIT Kharagpur and Symbiosis Institute of Management, Pune. He is an experienced Information Systems professional with experience of more than 29+ year across wide spectrum of areas spanning cybersecurity operations leadership and influencing policy level decisions in multiple organizations. Throughout his career, he has parlayed his extensive background in security and a deep knowledge to help organizations build and implement strategic cybersecurity solutions. spanning Information Security ,Risk Management, Cyber Security, He has held prestigious appointments while in Indian Army and has been CIO of E-Commerce Company. He has also served in United Nation Mission in Democratic Republic of Congo.

He is visionary for Start-Up Incubation, Entrepreneurship Development, Strategic Consulting and New Technology Evaluation for commercial viability. He is a Subject Matter Expert on latest innovative Technological domains and effectively managed mission critical projects

He has consistently delivered mission-critical results in the field of in Information Security Management, Cyber Security, Cyber Warfare and Cyber Risk Management.
Martin Smith MBE FSyI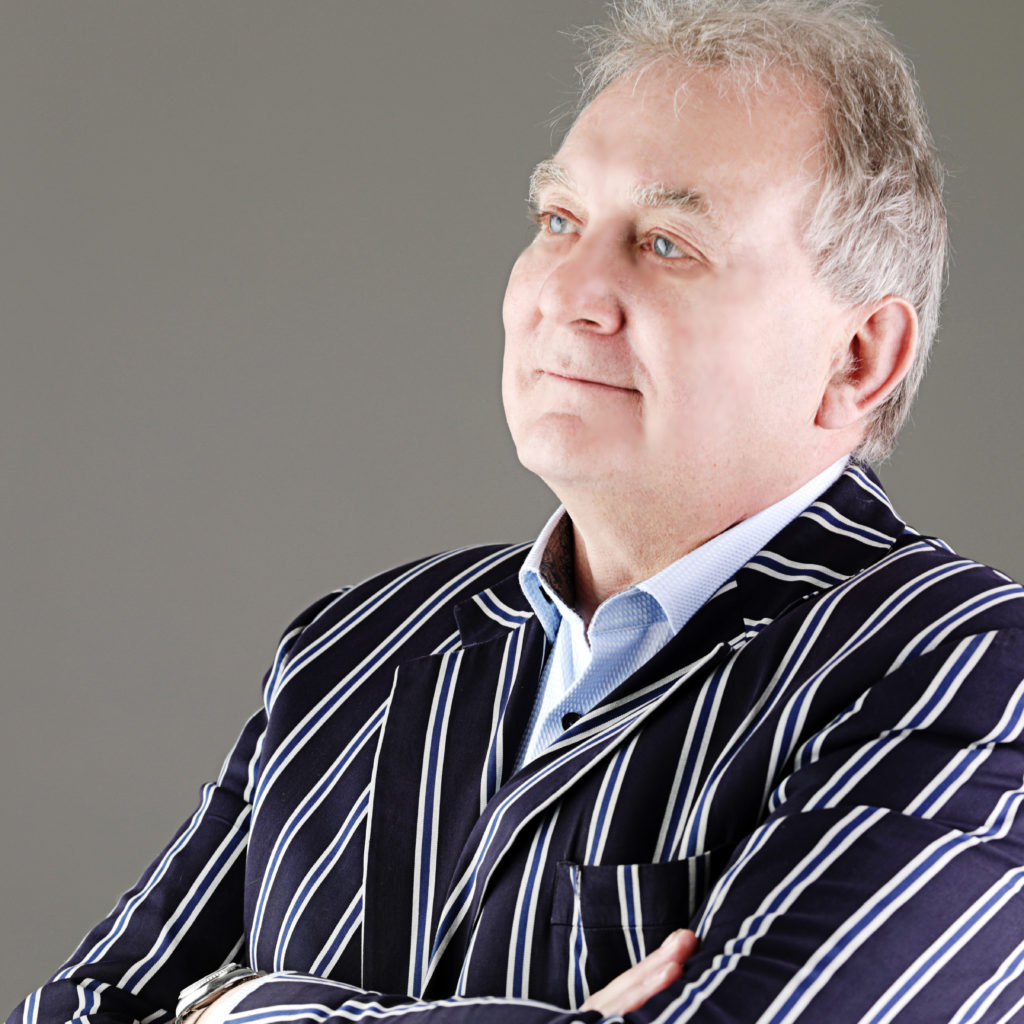 Martin Smith MBE FSyI is the Founder and Chairman of The Security Awareness Special Interest Group (SASIG). With nearly 40 years' experience in the security and crime prevention industries, Martin Smith is a well-known and highly respected personality in the security industry. He is an established and successful businessman, philanthropist, communicator, visionary, and internationally recognised author, blogger and speaker. Martin gained his degree in behavioural psychology before spending 15 years as a commissioned officer in the RAF employed on the whole range of policing and security duties. After being awarded the MBE for this work, he left the Service to establish a second career in the commercial sector. In 1997 he founded The Security Company (TSC) to assist organisations in improving their security cultures and staff awareness. In 2004 he founded the SASIG, a free networking forum to improve trust online which now has more than 5,000 members from around the world.
Jo Stewart-Rattray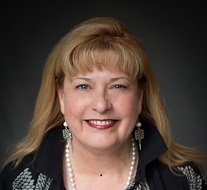 Jo has over 25 years' experience in the IT field some of which were spent as CIO in the Utilities and as Group CIO in the Tourism space, and with significant experience in the Information Security arena including as CISO in the healthcare sector. She underpins her information technology and security background with her qualifications in education and management.
She specialises in consulting in risk and technology issues with a particular emphasis on governance and security in both the commercial and operational areas of businesses. Jo provides strategic advice to organisations across a number of industry sectors including banking and finance, utilities, manufacturing, tertiary education, retail, healthcare and government.
Jo has extensive board and committee experience. She has chaired a number of ISACA's international committees including the Board Audit & Risk Committee, Leadership Development and Professional Influence & Advocacy. She served as an Elected Director on ISACA's international Board of Directors for seven years and was the founder of its global women's leadership initiative, SheLeadsTech.
Lisa Ventura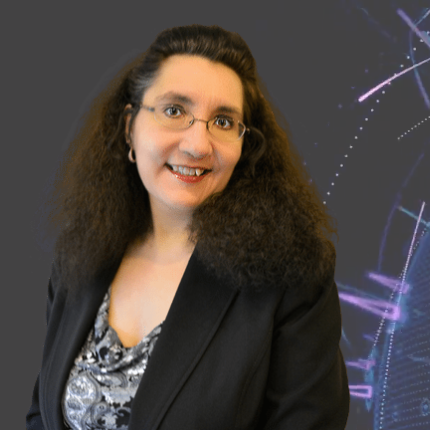 Lisa Ventura is an award-winning cyber security consultant and is the Founder of Cyber Security Unity (formerly the UK Cyber Security Association), a global community organisation that is dedicated to bringing individuals and companies together who actively work in cyber security to help combat the growing cyber threat. She is extremely passionate about raising awareness of the growing cyber threat to prevent cyber-attacks and cyber fraud.
Lisa is also an author and keynote speaker in cyber security who has been published in various publications globally. Her books "The Rise of the Cyber Women: Volume One", "The Rise of the Cyber Women: Volume Two" and "The Varied Origins of the Cyber Men: Volume One" were published in 2020 and 2021, all to great acclaim.

Lisa has been a finalist for and won numerous awards for her work in cyber security and information security including 2020's National Diversity Awards "Positive Role Model for Gender" award (in association with ITV News), SC Europe's "Outstanding Contribution to Cyber Security" award, Cyber Security Awards UK "Personality of the Year" and "Woman of the Year", Women in Cyber Security USA "Supporter of Women", Computing Magazine's "Woman of the Year", She is also a TechWomen100 award winner and she was named as one of the "Top 30 Women of Influence in Cyber Security" by SC Magazine.

Lisa sits on the Board of the Cyber Security Global Alliance, sits on the Advisory Board of the SANS Institute for neurodiversity and sits on the board of Think Digital Partners as their cyber security advisor. Neurodiverse and proud, Lisa was diagnosed as #ActuallyAutistic in 2018 and following her diagnosis works tirelessly to encourage those from diverse backgrounds into careers in cyber security. She is also a strong advocate for women in cyber security.

More information about Lisa can be found on www.lisaventura.com and her LinkedIn profile – https://www.linkedin.com/in/lisasventura/.

Lisa's twitter – @cybergeekgirl
Lisa's LinkedIn – https://www.linkedin.com/in/lisasventura/
Lisa's Facebook Page – https://www.facebook.com/lisaventurauk/
---
James Willison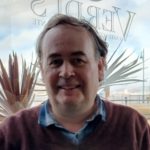 James Willison is Project and Engagement Manager at the Internet of Things Security Foundation and a recognised International leader in Security Convergence and Enterprise Security Risk Management. Named #8 Cyber Security Professional IFSEC Global Influencers Security and Fire 2020. James is a judge for the 2022 IFSEC Global Influencers. Shortlisted in Security Serious Unsung Security Heroes Awards 2018 as a Security Leader/mentor. He is project manager for the IFSEC Converged Security Centre and a reseller of Kaseware, an innovative cyber physical investigative tool. James is Co-Chair, Smart Built Environment Working Group, Internet of Things Security Foundation and a member of ASIS International, ISACA and the Security Institute.
James was awarded the Imbert Prize for an 'outstanding contribution to the Security Industry in 2011' for his work on convergence with ASIS Europe and the Information Security Awareness Forum. He has more than 20 years of management experience in the physical and information security industry, including posts as Advisor on Convergence to the Mitie TSM Board, Senior lecturer in Security Management at Loughborough University and Digital Security Expert with the European Union. He has co-authored three White Papers on ESRM, SMART GDPR Assurance for a Smarter world and Smart Buildings and Cities Security with his colleague and fellow convergence expert, Sarb Sembhi, sponsored by AXIS Communications and published by Unified Security Ltd. He has helped develop and build partnerships and relationships in numerous projects between security professionals including writing new content in published International Standards. He regularly writes articles for IFSEC Global and is an established speaker at International security conferences.
If you would like to learn more about the judging process, please visit our Ethics Page.