James Bore – The Security Institute
Kim Chandler McDonald – Cybersecurity Advisors Network
Toma Cîmpeanu – ANSSI
Tasha Cornish – Cybersecurity Association of Maryland
Simon Hepburn – UK Cyber Security Council
Roy Isbell – WCIT Security Panel
Ioan-Cosmin Mihai, PhD – RAISA
Jo Stewart-Rattray – Australian Computer Society
Alastair Revell – Institution of Analysts and Programmers
Colonel Inderjeet Singh – CSAI
Martin Smith MBE FSyI – SASIG
Lisa Ventura – Cyber Security Unity
James Bore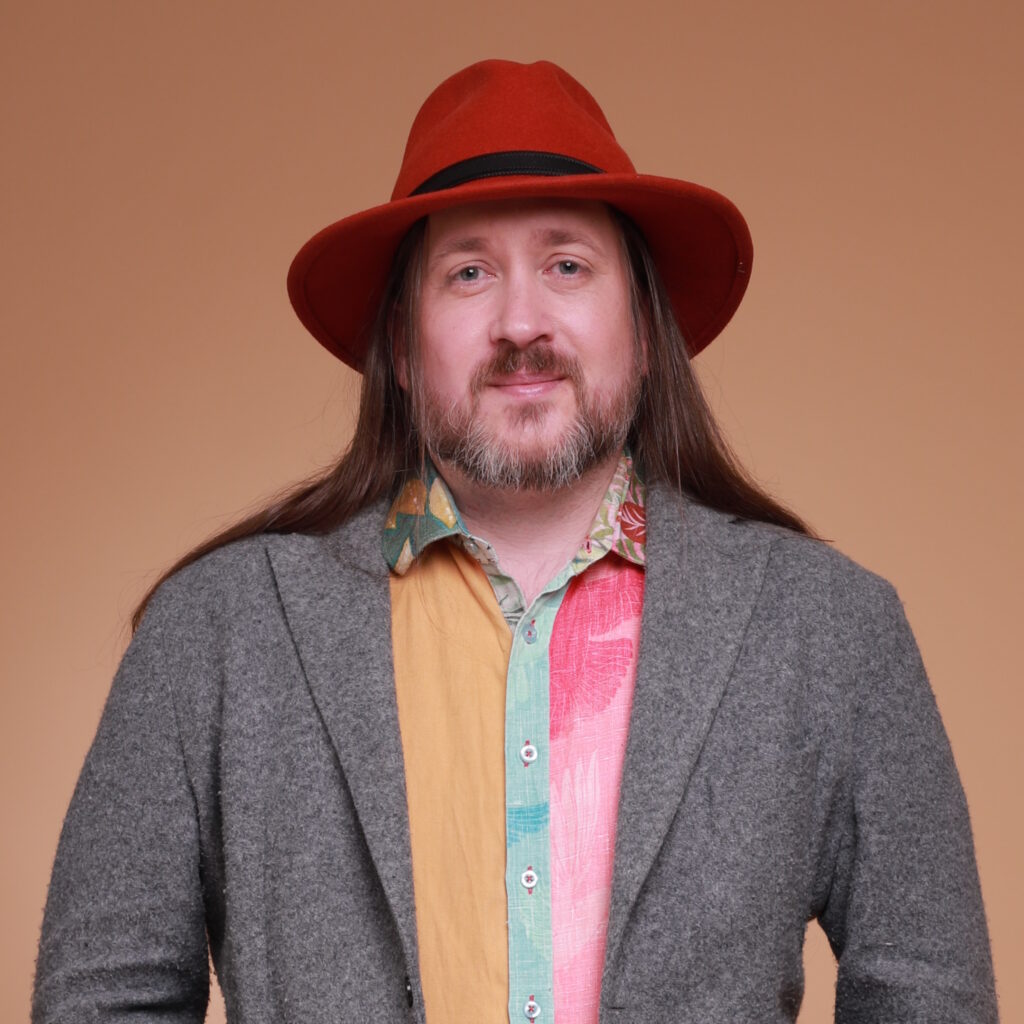 James Bore is a Chartered Security Professional with over two decades of experience and a MSc from Northumbria University. He regularly speaks at community conferences, keynotes for company events, and has guest lectured at Kingston and Geneva universities. He has written for textbooks published by Springer, articles in industry magazines, and HackerNoon among others. Currently his time is spent advising clients and providing crisis management exercises as the Director of Bores: a second-generation family security and technology consultancy, coaching security professionals to improve their public speaking, and working with retraining companies to bring more new entrants to cyber security.
Kim Chandler McDonald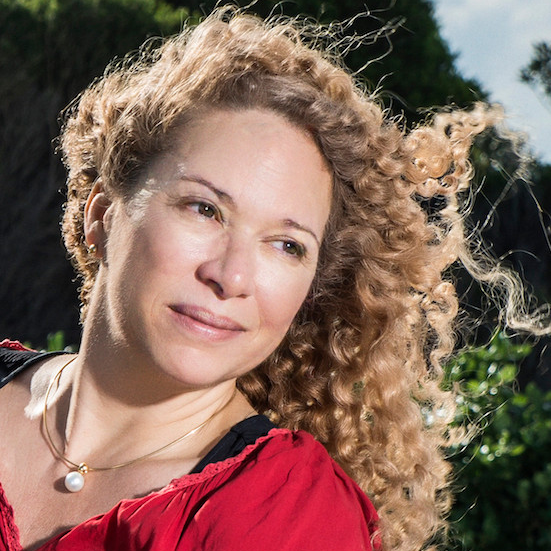 Kim Chandler McDonald is the Co-Founder and CEO of FlatWorld Integration Pty Ltd. a Frontier/Deep-Tech firm leading the way with Fl@World, the industrial-grade, cyber-secure, interoperable-data sharing, management and governance platform for the digital economy. 

Board member on the Paris-based Cybersecurity Advisors Network, Griffith University Enterprise board and the Australia/New Zealand Women in AI board, Kim is a globally respected thought leader on disruptive approaches, transformational trends and innovative business strategies – particularly those involving innovation and enduser empowerment in the global DACE (Digital, Attention and Collaboration Economies). 

The award-winning author of 'Innovation: How Innovators Think, Act and Change Our World', 'Flat World Navigation: Collaboration and Networking in the Global Digital Economy'; and co-author of 'Entrepreneurial Renaissance: Cities Striving Towards an Era of Renaissance and Revival', Kim's latest book 'Postcards From Tomorrow' is raising money for Sydney's only daytime drop-in centre for female victims of domestic abuse and coercive control.
Toma Cîmpeanu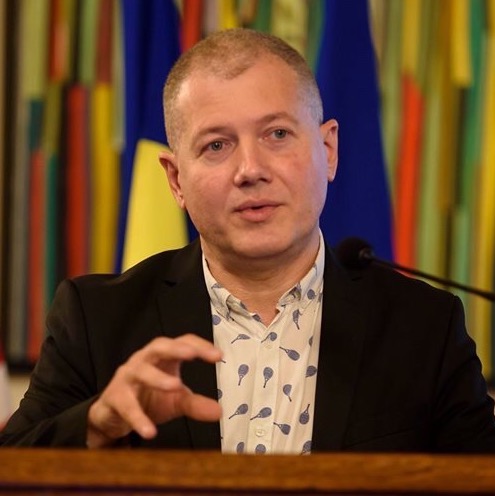 Toma Cîmpeanu, has more than 20 years' experience in the ICT field, holding top positions in both public and private companies and contributing to several nationwide projects such as e-licitatie.ro, ghiseul.ro, Romanian National Point of Single Contact (PCUe), Ro-Net and other. Since 2015, he is the CEO of the National Association for Information Systems Security (ANSSI).
Tasha Cornish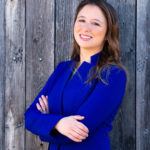 Tasha Cornish is the Executive Director of the Cybersecurity Association of Maryland, a 600+ member organization committed to advancing the cybersecurity industry through advocacy and collaboration. As the Executive Director, she leads CAMI's implementation of educational programming, community resource development, and cyber career networking opportunities. Tasha has a Masters of Science in Public Health from the Johns Hopkins Bloomberg School of Public Health, and nearly a decade of non-profit leadership experience.
Simon Hepburn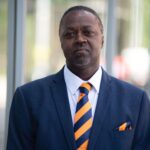 Simon Hepburn is a 25-year veteran of the charity, education and careers sector and current Chief Executive Officer for the UK Cyber Security Council.

Having previously been chief executive of a charity and founded two others, Simon has also held director positions with a variety of national and international charities, academy trusts and businesses. He was also a Trustee Board member of ACEVO (Association for Chief Executives of Voluntary Organisations),was an Enterprise Advisor for the Greater London Authority and has also sat on the BBC Charities Advisory Board.

Simon is an active member of the CyBOK (Cyber Body of Knowledge) Steering Group and the Cyber Growth Partnership Group to ensure that the work of Council is informed and informing the wider cyber security profession.

Through his work experience's Simon has developed an impressive network of contacts with colleagues at all levels in organisations and Government.

Simon is passionate about making a positive impact on society and making a difference to the lives of young people and adults supporting them to be the best versions of themselves

Roy Isbell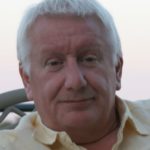 Roy Isbell is a member of the Worshipful Company of Information Technologists Security Panel, CEO of IAS Ltd., Publisher & Editor in Chief for Digital Forensics Magazine (DFM), and a part time lecturer and research at the Cyber Security Centre of the University of Warwick. Roy is an experienced secure communications engineer and cyber security specialist with over 35 years of experience.
Following a career in Defence & Intelligence working on secure communications and data systems including space systems he established an information security company where he designed and implemented secure information systems for both Government and Industry. As chair of the WCIT Cyber Security Panel he was instrumental is getting 16 of the leading UK Cyber Security Organisations to respond to the UK Government in establishing the UK Cyber Security Council. He jointly established one of the first University Cyber Security Centres that now resides at Warwick University, where his focus is on ensuring that the engineering aspects of cyber are fully understood and integrated into cyber thinking, along with ensuring that practitioner experience works alongside academia when teaching, researching, and developing cyber solutions, such that they have academic rigour alongside real world impact.
As Editor in Chief of DFM, Roy has developed a magazine dedicated to digital investigations providing a bridge between academic research and the practical application of digital forensic investigation tools and techniques. Roy was co-author on the Cyber Security Codes of Practice for Ports and Ports Systems, and Cyber Security for Maritime Platforms. Recent research activities include investigating the security and safety aspects of connected and autonomous vehicles (CAV), cyber physical systems (CPS) and Industrial Internet of Things (IIoT), an Insider Threat capability using behavioural and linguistic markers and the development of a Cyber Security Maturity Model for the Digital Supply Chain.
He is an advisor to the UK Forensic Science Regulator and was previously an advisor to the UK MoD research organisation, Dstl for their Cyber & Influence Research Program. Roy is a Principal Member of the Register of Security Engineers and Specialists (RSES) looking after the National Critical Infrastructure. Roy has given keynote speeches at European and International level on various aspects of Cyber Security.
Ioan-Cosmin Mihai, PhD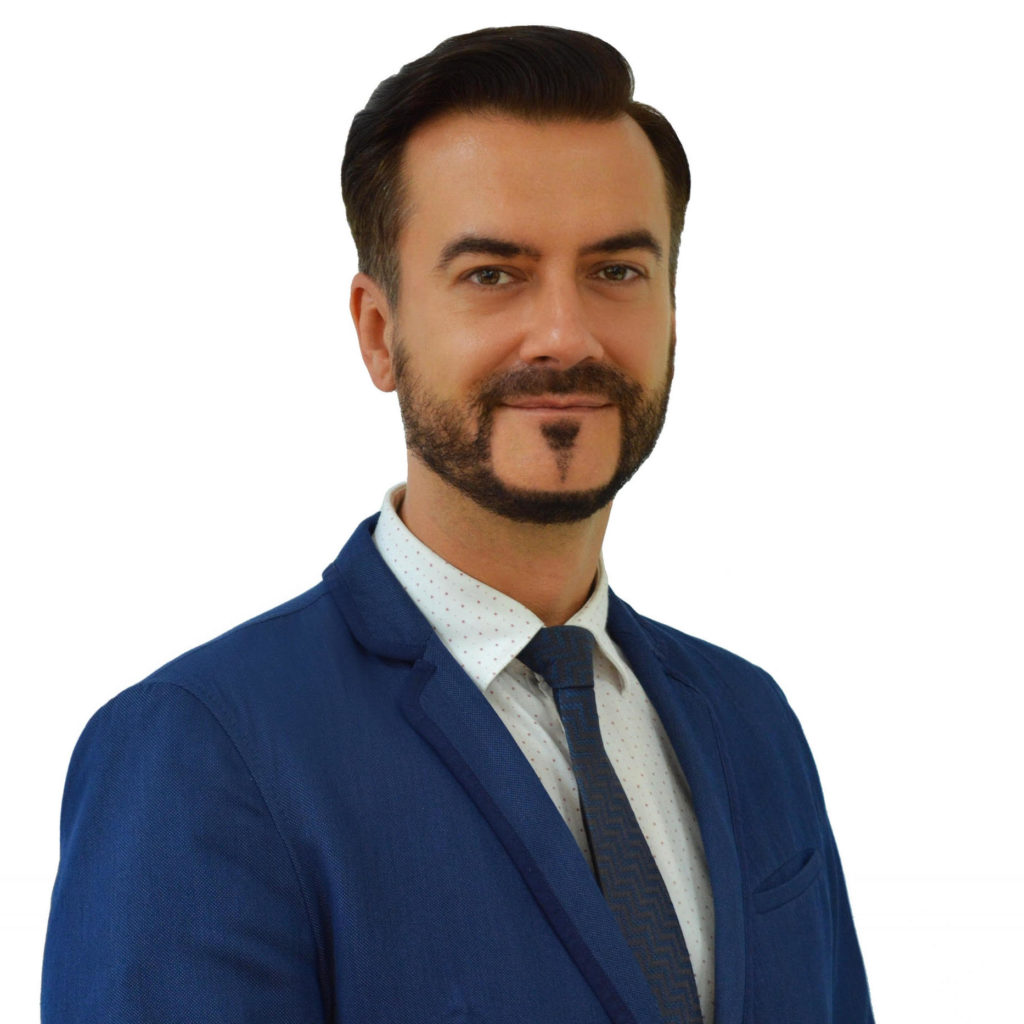 Cosmin is a researcher, professor, trainer, and conference speaker, with an experience of more than 16 years in cybercrime and cybersecurity. He is a cybercrime training officer at the European Union Agency for Law Enforcement Training (CEPOL), associate professor at "Al. I. Cuza" Police Academy, visiting professor at the University Politehnica of Bucharest and "Carol I" National Defence University, Romania, honorary professor at CT University, India, and vice president of the Romanian Association for Information Security Assurance (RAISA).
Jo Stewart-Rattray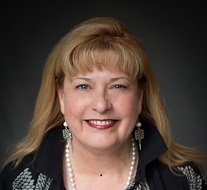 Jo has over 25 years' experience in the IT field some of which were spent as CIO in the Utilities and as Group CIO in the Tourism space, and with significant experience in the Information Security arena including as CISO in the healthcare sector. She underpins her information technology and security background with her qualifications in education and management.
She specialises in consulting in risk and technology issues with a particular emphasis on governance and security in both the commercial and operational areas of businesses. Jo provides strategic advice to organisations across a number of industry sectors including banking and finance, utilities, manufacturing, tertiary education, retail, healthcare and government.
Jo has extensive board and committee experience. She has chaired a number of ISACA's international committees including the Board Audit & Risk Committee, Leadership Development and Professional Influence & Advocacy. She served as an Elected Director on ISACA's international Board of Directors for seven years and was the founder of its global women's leadership initiative, SheLeadsTech.
Alastair Revell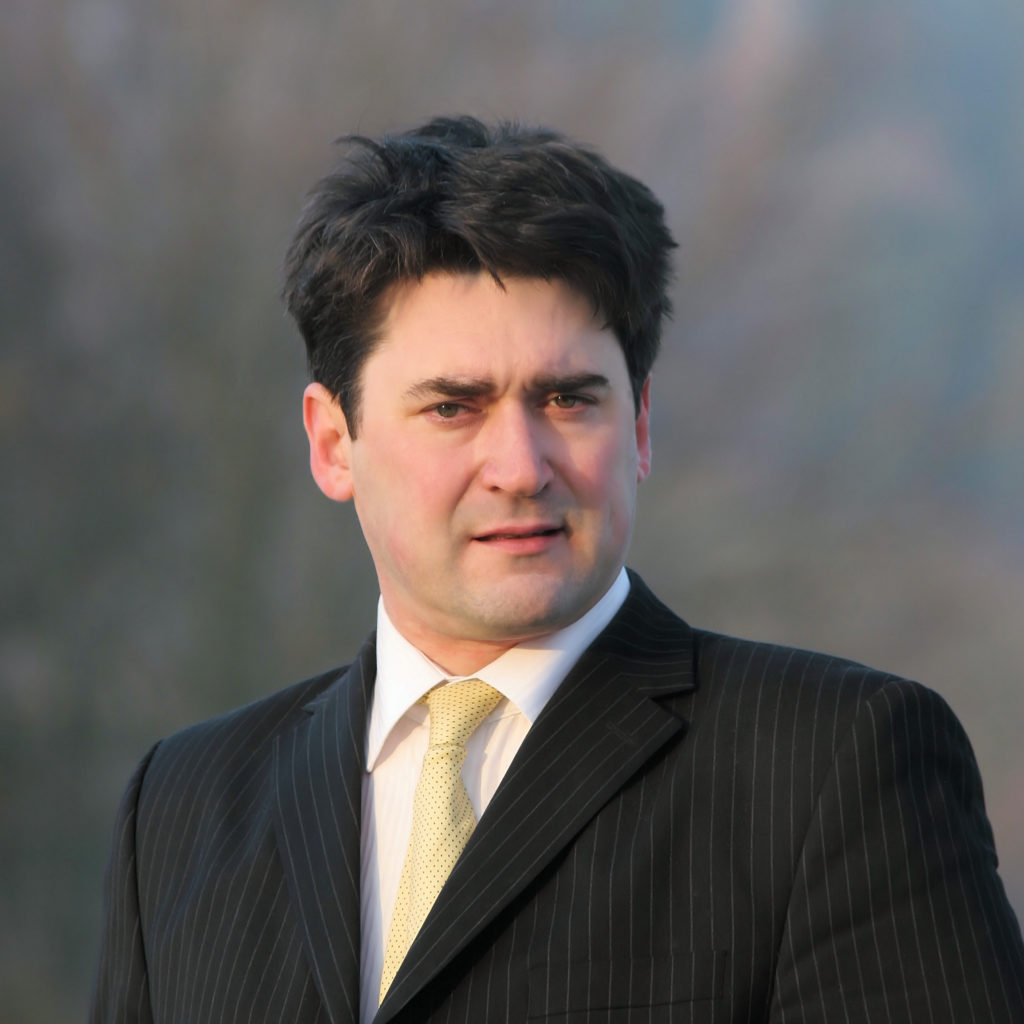 Alastair Revell has been the Director General of the Institution of Analysts and Programmers since 2011, which is a founding member of the Cyber Security Alliance. The alliance won the bid to form the UK Cyber Security Council, which has recently launched. Alastair has been involved in this work from the Council's inception in 2016. The Institution concentrates on Improving Software for Society, which increasingly means ensuring that software is secure by design.
Alastair Revell is a trustee of the UK Engineering Council and BCS The Chartered Institute for IT, where he is a Vice-President. He is also Chairman of the Trustworthy Software Foundation and Revell Research Systems, the management and technology consulting practice that he established in 1985. He is a Chartered Engineer (CEng), Chartered IT Professional (CITP) and European Engineer (Eur Ing) as well as an IAP Fellow, a Chartered Fellow of BCS and a Fellow of the RSA.
He is passionate about promoting professionalism and high standards of ethics within IT, computing, digital and cyber security disciplines.
Colonel Inderjeet Singh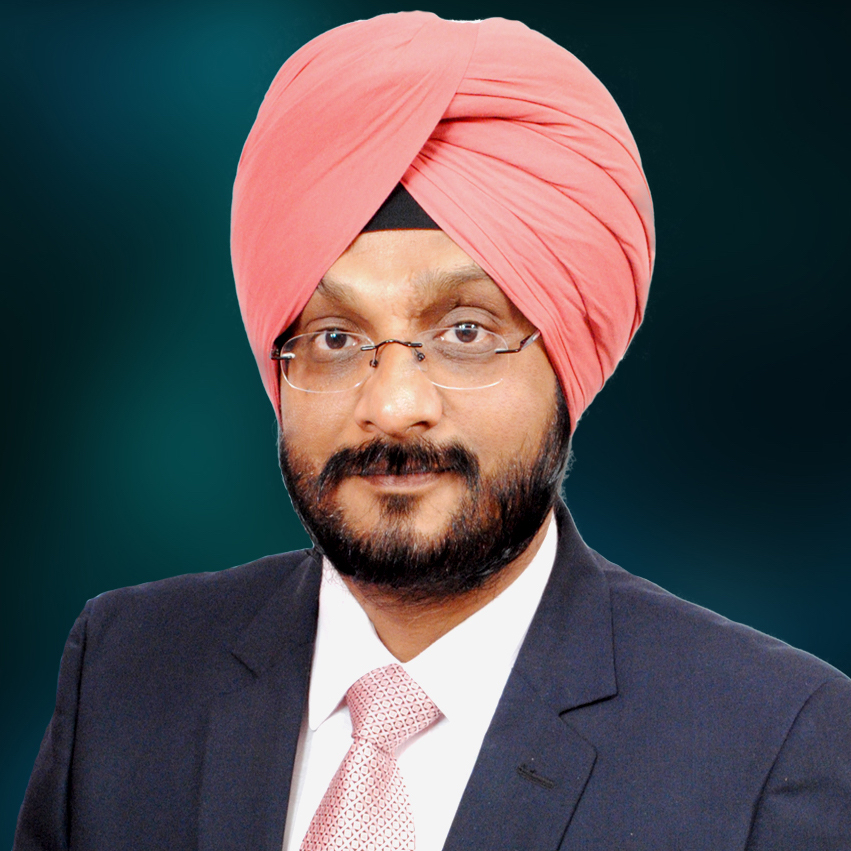 Colonel Inderjeet Singh has served in the Indian Defence Forces, is Alumnus of IIT Kharagpur and Symbiosis Institute of Management, Pune. He is an experienced Information Systems professional with experience of more than 29+ year across wide spectrum of areas spanning cybersecurity operations leadership and influencing policy level decisions in multiple organizations. Throughout his career, he has parlayed his extensive background in security and a deep knowledge to help organizations build and implement strategic cybersecurity solutions. spanning Information Security ,Risk Management, Cyber Security, He has held prestigious appointments while in Indian Army and has been CIO of E-Commerce Company. He has also served in United Nation Mission in Democratic Republic of Congo.

He is visionary for Start-Up Incubation, Entrepreneurship Development, Strategic Consulting and New Technology Evaluation for commercial viability. He is a Subject Matter Expert on latest innovative Technological domains and effectively managed mission critical projects

He has consistently delivered mission-critical results in the field of in Information Security Management, Cyber Security, Cyber Warfare and Cyber Risk Management.
Martin Smith MBE FSyI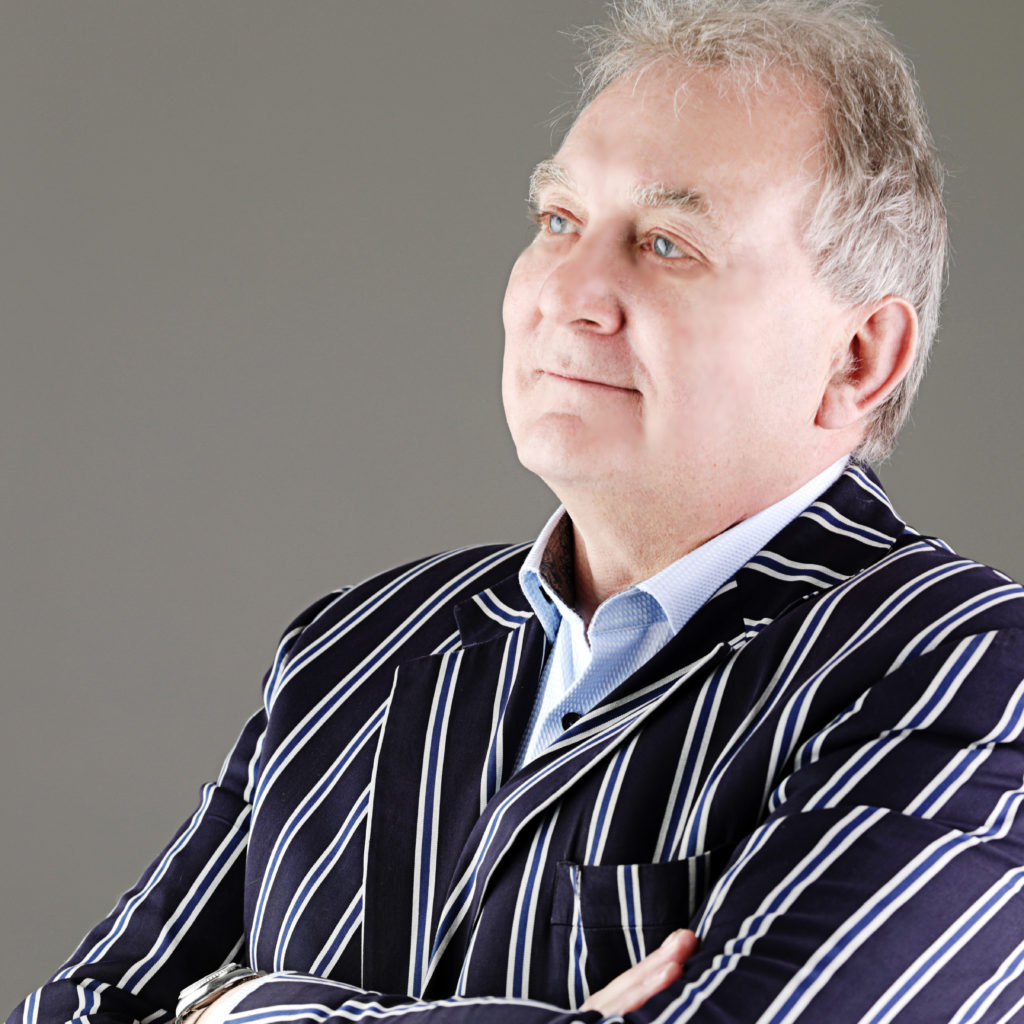 Martin Smith MBE FSyI is the Founder and Chairman of The Security Awareness Special Interest Group (SASIG). With nearly 40 years' experience in the security and crime prevention industries, Martin Smith is a well-known and highly respected personality in the security industry. He is an established and successful businessman, philanthropist, communicator, visionary, and internationally recognised author, blogger and speaker. Martin gained his degree in behavioural psychology before spending 15 years as a commissioned officer in the RAF employed on the whole range of policing and security duties. After being awarded the MBE for this work, he left the Service to establish a second career in the commercial sector. In 1997 he founded The Security Company (TSC) to assist organisations in improving their security cultures and staff awareness. In 2004 he founded the SASIG, a free networking forum to improve trust online which now has more than 5,000 members from around the world.
Lisa Ventura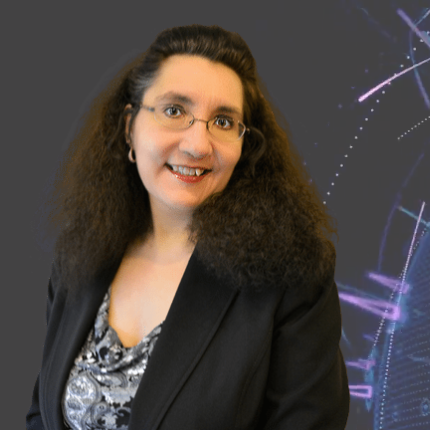 Lisa Ventura is an award-winning cyber security consultant and is the Founder of Cyber Security Unity (formerly the UK Cyber Security Association), a global community organisation that is dedicated to bringing individuals and companies together who actively work in cyber security to help combat the growing cyber threat. She is extremely passionate about raising awareness of the growing cyber threat to prevent cyber-attacks and cyber fraud.
Lisa is also an author and keynote speaker in cyber security who has been published in various publications globally. Her books "The Rise of the Cyber Women: Volume One", "The Rise of the Cyber Women: Volume Two" and "The Varied Origins of the Cyber Men: Volume One" were published in 2020 and 2021, all to great acclaim.

Lisa has been a finalist for and won numerous awards for her work in cyber security and information security including 2020's National Diversity Awards "Positive Role Model for Gender" award (in association with ITV News), SC Europe's "Outstanding Contribution to Cyber Security" award, Cyber Security Awards UK "Personality of the Year" and "Woman of the Year", Women in Cyber Security USA "Supporter of Women", Computing Magazine's "Woman of the Year", She is also a TechWomen100 award winner and she was named as one of the "Top 30 Women of Influence in Cyber Security" by SC Magazine.

Lisa sits on the Board of the Cyber Security Global Alliance, sits on the Advisory Board of the SANS Institute for neurodiversity and sits on the board of Think Digital Partners as their cyber security advisor. Neurodiverse and proud, Lisa was diagnosed as #ActuallyAutistic in 2018 and following her diagnosis works tirelessly to encourage those from diverse backgrounds into careers in cyber security. She is also a strong advocate for women in cyber security.

More information about Lisa can be found on www.lisaventura.com and her LinkedIn profile – https://www.linkedin.com/in/lisasventura/.

Lisa's twitter – @cybergeekgirl
Lisa's LinkedIn – https://www.linkedin.com/in/lisasventura/
Lisa's Facebook Page – https://www.facebook.com/lisaventurauk/
---
If you would like to learn more about the judging process, please visit our Ethics Page.