Sponsors
---
Trophy Sponsor
Edith Cowan University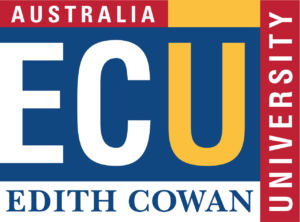 Edith Cowan University in Perth, Western Australia is a leader in cyber security teaching, research and training and has been offering cyber security programs for over 20 years. We are the home to the Cyber Security Cooperative Research Centre, a $139 million partnership between academia, government and industry. ECU is also one of only two Academic Centres of Cybersecurity Excellence in Australia. Our success in cyber security has come from our on-going commitment to industry engagement, with both our teaching and research programs driven by input from our partners. We are globally active in all areas of cyber security from policy and risk through to incident analysis and response. We have a particular focus on protection of critical infrastructure and control systems security, which continues to be of paramount importance to all. If you would like to know more about our programs, or talk about potential partnerships, please reach out.
Category Sponsors
SASIG – Outstanding Chief Information Security Officer (CISO)

The Security Awareness Special Interest Group (SASIG) is a subscription-free networking forum for the cybersecurity industry. Its mission is to improve trust and confidence in the online environment through our regular masterclasses and networking sessions, based on today's hot topics.
SASIG's 7,000 members represent over 2,000 organisations from across the UK and around the world. They are made up of CIOs, CISOs and their staff with responsibility for cybersecurity within their organisations. Professionals from other disciplines (risk, HR, legal, supply, etc) and representatives from government, law enforcement and academia are also being increasingly welcomed.
Founded in 2004, SASIG has established itself as the leading voice in the great cybersecurity debate. Many regard SASIG events as a CISO safe-zone, thus the level of discussion is extraordinarily revealing and rewarding.
International Cyber Expo & National Cyber Security Show – Outstanding New Cyber Security Product
---